There are many challenges when growing a small business…customer service and retention, staffing, networking, competition, digital presence…the list goes on.
Here are 10 practical tips that will show you how to grow your small business.
1. Make sure your customer service is top-notch!
Go the extra mile when you can, to let your customers know that they are valued. If they have problems, make sure you address them right away. If they have questions, take time to answer them. Your customers will not only remember great service they will also be more likely to refer your business to other people.
2. Look for ways to keep your existing customers engaged.
Customer loyalty programs or a refer-a-friend program will help you retain your loyal customers and attract new ones. If there's a clear incentive to spend more money with you, customers will continue to do so. Stay connected with them via an email-newsletter or social media to let them know about promotional events or discounted products ahead of time.
3. The success of your business also depends on the quality of your employees.
Building an effective team is the key to ensuring that your business prospers. One of the best ways to have motivated employees who work hard is to give them a sense of purpose. Ask their opinions and make them feel like that opinion matters. They shouldn't feel like they have to work just for the sake of working. They want to belong to something bigger than themselves.
4. Despite claims of "low inflation", business costs always seem to be on the rise.
Keeping expenses in check is a crucial task for business owners. Review major supply costs regularly and always look for discounts or ways to pool supply purchases with other businesses. Reducing expenses should be part of your job description and should involve your employees as well.
5. Find time to invest to build your networks.
Like the old saying goes, "it's not what you know, it's who you know". Networking allows you to build relationships with people in your community and encourages them to refer customers to you through word of mouth. You can also cultivate new ideas and gain different perspectives from other local business owners.
6. Host your own networking event.
This is another great way to get to know your customers and build relationships. Invite some of your best customers and encourage them to bring their friends. This will allow you to spotlight your products and services, all the while nurturing your existing customers and growing your customer base.
7. Develop an emotional connection.
It's important for you to show both potential and existing customers that your business exists for more than just making money. Consider community sponsorship, participating in community events, or reaching out to local charities for information about fundraisers. People want to feel emotionally connected to the companies they do business with. Customers will support you because they know that the money they are spending goes to the right causes.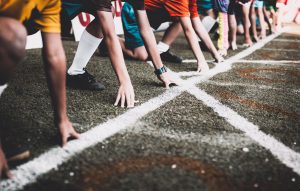 8. Know your competition.
Regardless of what product you sell or service you offer, it's important that you know who your main competitors are, and what unique selling points they offer. If your business is to grow and compete, you need to be able to offer your customers something that makes you stand out from the crowd—whether that's through a unique product, excellent customer service, or an established online presence.
9. We live in a digital age.
As a result, your business needs to be able to keep up with the demands of today's customers. That means having an accessible and easy-to-use website. For many potential customers, your website will be the first experience they have with your business. It's worth spending some extra time and money to make sure that your website is the best advertisement possible.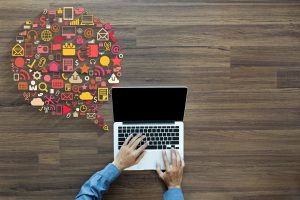 10. Get social.
Social media is a powerful tool that literally reaches thousands of people at once. It's a great way to promote your business to new customers and gain valuable insight into your current customers. Identifying keywords and current trends that appeal to your target demographic could help attract new customers and build your business profile. Responding quickly to customer comments allows you to stay in contact with them and troubleshoot any possible problem areas.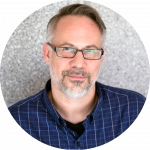 By: Chris Cessna