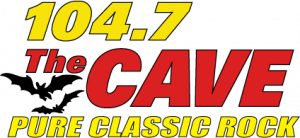 Classic Rock
Persons 35-54  
104.7FM   50,000 Watts
Station Profile (PDF) 
Coverage Map
Our audience remembers playing every song on their albums in their younger years. Today, they crave those "Deep Cuts"! We've done our research.  Listeners in the fragmented Springfield rock market demand more music in the morning, more variety, deeper album cuts and songs…and most importantly, a morning show that originates in the market rather than piped in from somewhere else. Therefore, more music, deeper album cuts with stories about the music and artists have created a long standing, loyal audience to the Rock their grew up with. Just "Pure Classic Rock". 
SCHEDULE:
5:00a—10:00a – Morning Show with Mike The Intern
10:00a—3:00p – Joe Westen 
3:00p—7:00p  – Afternoons with Jay Stevens      
7:00p-12a – Love Lee 
SPECIAL WEEKEND SHOWS:
Saturday 
 8a-12p – Saturday Morning Vinyl Club
12p-2p – Joe Westen
2p-6p – Love Lee